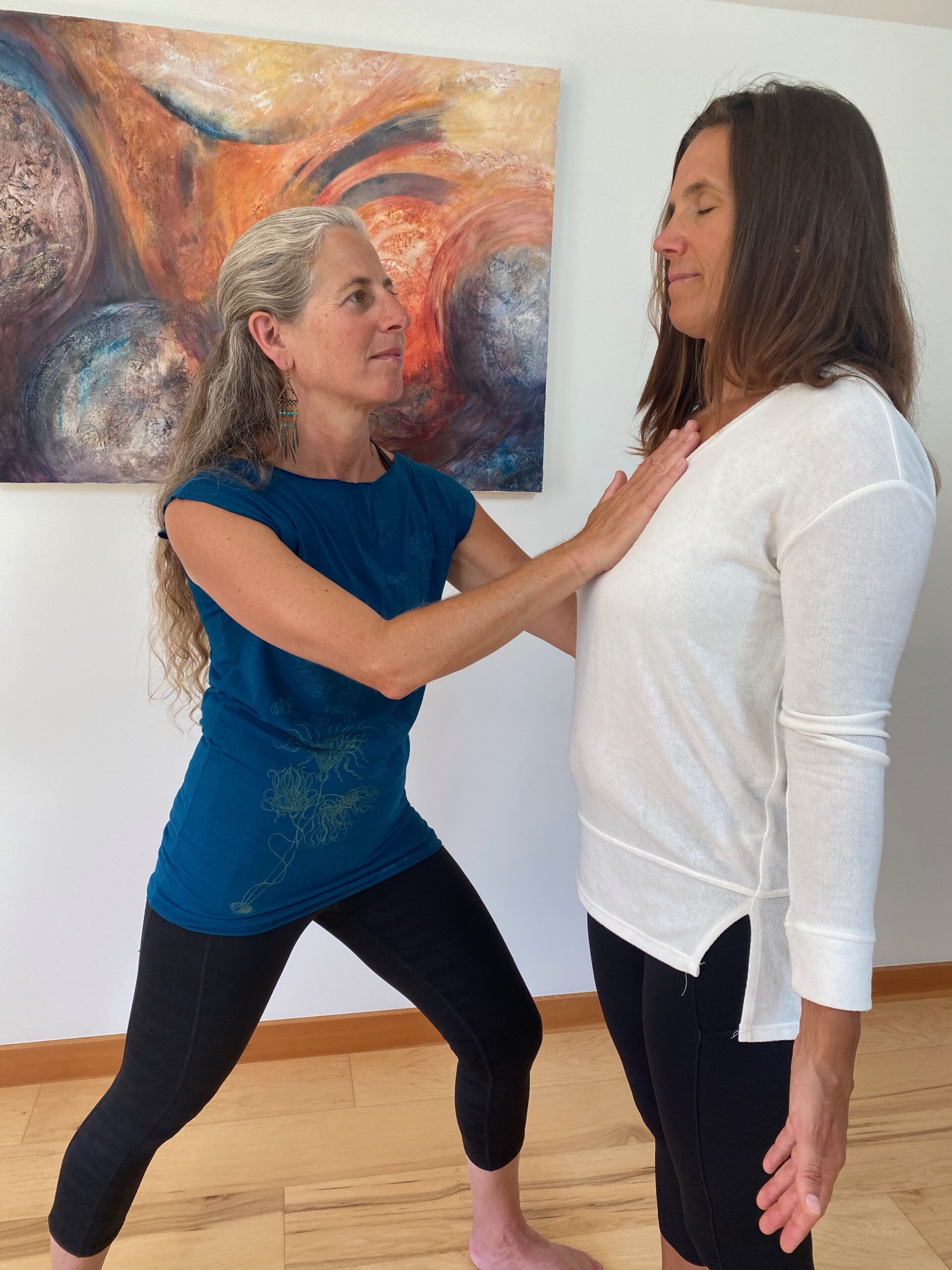 1:1 Movement Sessions
Julie's passion is helping people connect with their bodies, and find joy and ease in their movement. Whether you are feeling blocked and tight, or you simply want to deepen your experience and practice of the 5Rhythms®, a 1:1 session can offer deep insight into understanding the language of your body. Deep listening, exploring through movement as well as conversation, investigating and excavating with curiosity the patterns and movements of the body/heart/mind are all things that are experienced during a 1:1 session. Sessions can be done in person, or on Zoom, and are tailored to each individual.
Clients can expect
conversation to check in and touch base.
movement with and/or without music
hands-on work on the massage table is possible, depending on what is needed
breathwork and/or meditation techniques may be used
Somatic Stress Release techniques may also be used to help facilitate the process
Clients will gain 
feeling more connected to themselves
a deeper understanding and awareness of the patterns they hold in their body
a sense of openness and expansiveness in their body and breath
some practical tools to help them after the session (ex. A meditation or breathing exercise, a physical exercise, a mantra, a song to play at home to move with, etc.)
I have had the great pleasure of having private 5Rhythms® 1:1 sessions with Julie.  She is kind, perceptive and supportive.  She uses her amazing intuition to guide you in your process.  There is no navel-gazing with Julie – just pure somatic, heart-based expression.  I would highly recommend working with Julie.