Creativity. Connection. Community.
Created by Gabrielle Roth and practiced by tens of thousands worldwide, 5Rhythms® is a philosophy, perspective, performance art and a dynamic movement practice rooted in the principal that if you put the psyche in motion it will heal itself. Movement is both the medicine and the metaphor, transforming suffering into art, art into awareness, and awareness into action.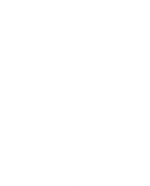 It is a spiritual path and a meditation.
The 5Rhythms® is a conscious movement practice that works with the concept of a wave: we start slowly, pick up momentum, reach a peak, and gradually come down again. Each of the five rhythms contain their own individual teachings, which can offer us insight into our own embodiment. The Wave™️ format is followed in most classes and workshops. Each class is a unique and rich experience. Every time we step onto a dance floor, we don't know what will unfold. There are no steps or choreography to learn, but the invitation is to be willing to be authentic to however we are feeling in each moment, and allow that to come out as our creative expression. Classes offer participants a chance to be held in a safe container, no matter what is going on in daily life. We build our capacity for witnessing each other and allow ourselves to be seen. We are encouraged to physically let go of what we are holding that no longer serves us. Previous dance experience is not needed to dance the 5Rhythms®. It is available to any body, any size, any gender or sexual orientation, any ability, and any age.
This practice is much more than a dance class. It is a spiritual path and a meditation. Like any spiritual path, it requires commitment and discipline to show up, and stay true to ourselves and our experience. All you need to do is be willing to show up, and I will meet you there.
Do you have the discipline to be a free spirit? ~ Gabrielle Roth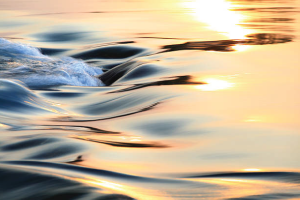 Flowing
EARTH ~ BODY
From the ground up, we connect to our body through our feet. Flowing encourages movement that is fluid, continuous, and circular. This rhythm invites us to go inward, connect with ourselves, and take stock of our internal landscape. It is the feminine rhythm, the rhythm of mother earth.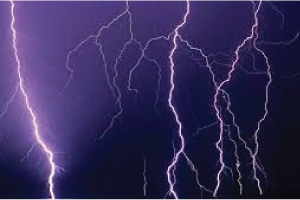 Staccato
FIRE ~ HEART
Connecting to our inner warrior, our movements become defined, linear angular and percussive. Tapping into and igniting our power centre, staccato is often fiery and energizing. In Staccato we become focused, learn to communicate, set boundaries, and stand up for who we are and what we believe in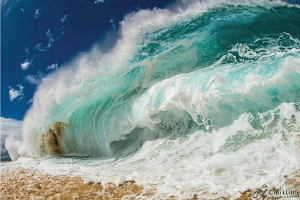 Chaos
WATER ~ MIND
Chaos is the rhythm of surrender and release. This rhythm invites us to get out of our heads and become fully embodied – even if just for a moment. As we let our heads go, we give ourselves permission to be wild and free. We fully surrender to our movement and invite our bodies to empty out as much as possible.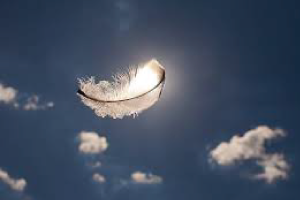 Lyrical
AIR ~ SOUL
Taking any effort out of our movement, lyrical is the lightness that we feel when we finally stop trying so hard. Lyrical is the joy of not having to push, of having the grace and awareness to just BE. Lyrical is found in our expansive breath, our softly opening wings, our playful and curious connection with those around us.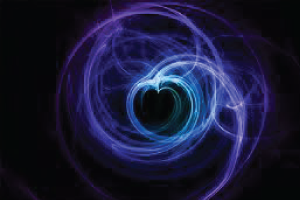 Stillness
ETHER ~ SPIRIT
The rhythm where all of spirit lives. We come back to our breath. We remember who we are, and our place in the circle of life. We are invited to meditate on compassion and gratitude. Connected to the ethers, in Stillness we remember that there is no "you/I" or "us/them" as we are all one. We rest in this knowing, and realize we are home.
How is 5Rhythms® different than other dance forms?
5Rhythms® is a conscious dance form. It is a moving meditation practice that is open to any body, regardless of size, age, gender, ability or experience. There is no choreography to learn, no steps to follow, and no way to 'get it wrong'. Beyond that, it is also a spiritual practice. It invites us to dive deeply into ourselves, and move with whatever is present in any given moment, on any given day, without judgment or criticism, without trying to hide, change or deny whatever feelings, thoughts or emotions arise. The practice requires us to be present with ourselves, and be willing and courageous enough to put ourselves into motion. This dance form can be very therapeutic and transformational because when we start to move our body, we tap into our emotional world as well as our physical world, and old stressors and tensions can surface to finally be released.
As Gabrielle Roth says "When we put the body in motion, the psyche heals itself."
Who typically joins your different classes?
Classes are geared towards adults (16+), but Julie also teaches classes that are specifically designed for younger audiences (Creative Movement Classes), as well as Teens (Empowered Embodiment Classes). Classes are open to people of all ability, size, gender, race and sexual orientation. No experience is needed to participate in a 5Rhythms® class. You do not need to be a "good" dancer!
Is there physical contact with other dancers?
Physical contact with other dancers is not required, nor invited. If someone wishes to have physical contact with another dancer, they must receive direct consent. While we occasionally do partner work, or group work, everything is presented as an invitation for exploration. Nothing is mandatory except to show up, and keep moving with whatever is present for you.
What can people get out of doing 5Rhythms®?
This is not only a great physical workout and fitness class, it is also a spiritual path, and a meditation practice. Participants can expect to work up a sweat and hear a wide variety of world music, as well as gain a deeper connection with themselves and others. The practice encourages the release of tension and stress, and emotional releases can occur. Participants often experience feeling lighter, freer, more joyful, and more connected to themselves after a class.