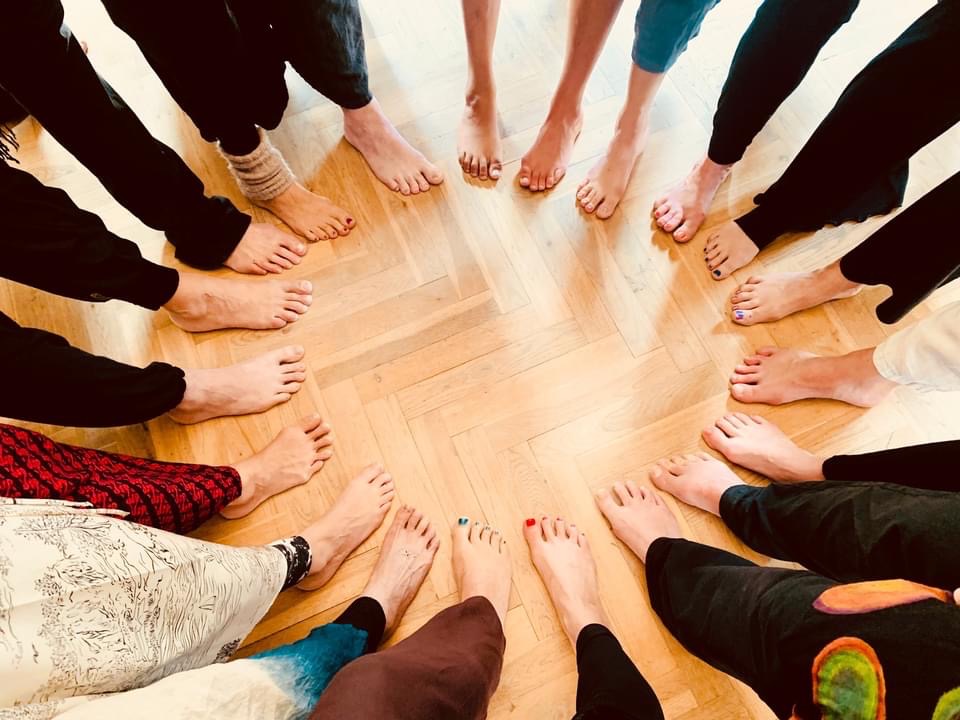 Next Classes:
Bi-Weekly Wednesday Waves Classes, 2023: 
JAN. 11 + 25
FEB. 8 + 22
MAR. 8 + 22
APR. 5 + 19
MAY 3 + 17 + 31
JUNE 14
7:00 – 8:30pm

​$20 ~ pre-registration preferred. Drop-in also permitted at this time. No one turned away for financial reasons. Please contact Julie if finances are a barrier for you right now.
Location:  Roberts Creek Hall ~1309 Roberts Creek Road
To pre-register, please send e-transfer payment to: [email protected]
I'm looking forward to meeting you on the dance floor.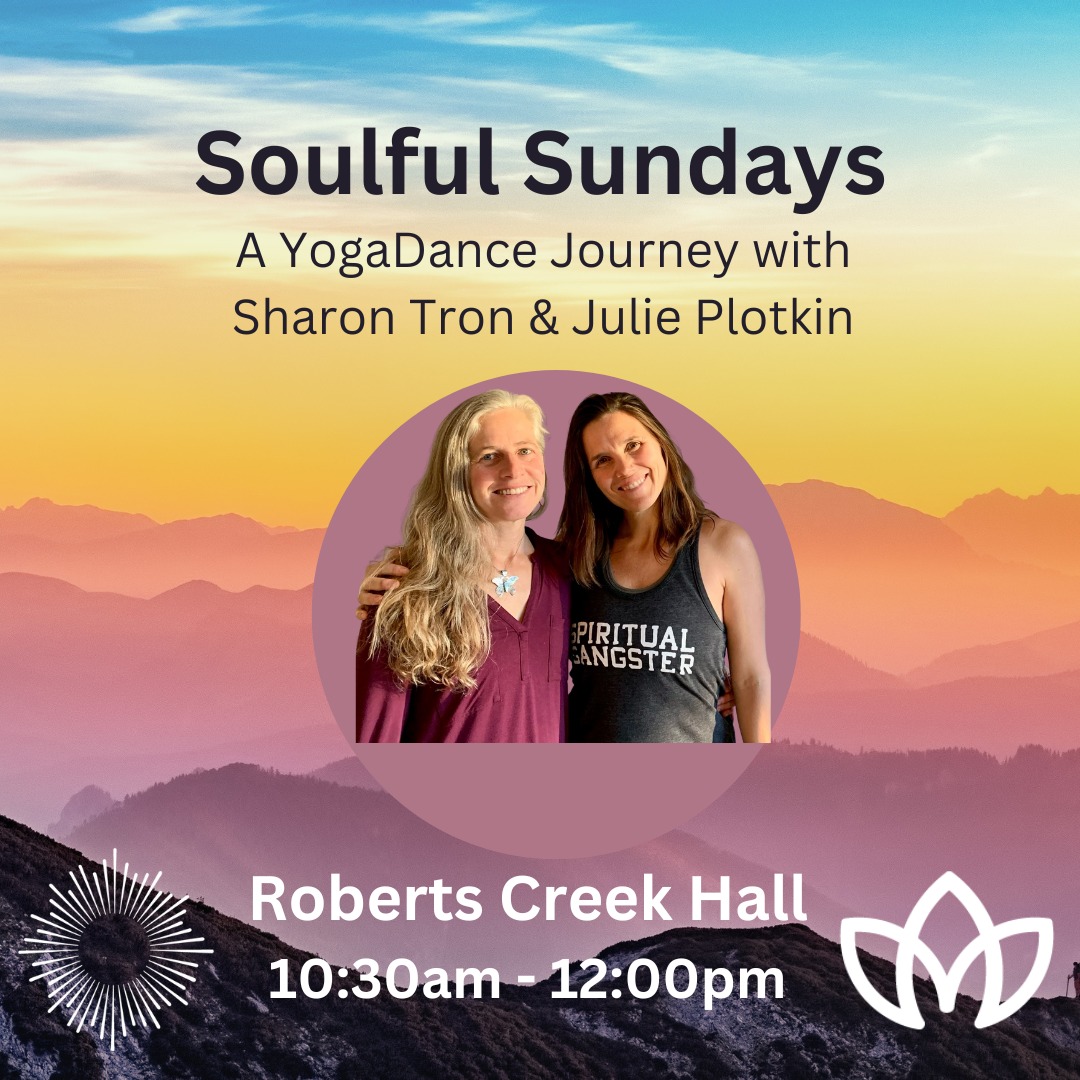 Dates: Jan 22 l Feb 12 l Mar 26  l Apr -CANCELLED l May 28
Time : 10:30am – 12:00pm
Cost : $30 – $40 sliding scale
Location: Roberts Creek Hall, 1309 Roberts Creek Rd.
Pre-register: please send an e-transfer to [email protected] to reserve your spot.
Indoor 5Rhythms® Classes
Roberts Creek Hall
Indoor classes are a wonderful opportunity for new comers to drop-in and see what 5Rhythms® is all about. They are also excellent for the seasoned dancer to deepen their practice and their embodiment of the rhythms. Classes generally have a theme or a focus for the evening, and are gently facilitated by Julie. Indoor classes always move through a complete wave, and include a warm up. They are open to every body, regardless of age, size, ability, or gender (16+).
What to Expect:
Indoor classes use a full sound system, while Julie DJ's live. The music is always diverse, drawing from different genres, styles, tempos and rhythms. Music choices can range from electronic house to African, from classical to hip hop. The best way to know what kind of music Julie plays is to come out check it out yourself! For more info on indoor classes, please visit the FAQ's on the 5Rhythms® page.
What to Bring/Wear:
Dress in loose, comfortable clothing that is easy to move in. Dress in layers, as we will heat up and cool down throughout the evening.
Most people dance bare foot, although a clean, soft-soled, indoor shoe is appropriate for those who need additional foot support.
Please bring a water bottle. 
All classes are held within the current COVID-19 health regulations and guidelines.
Soulful Sundays ~ Live DJ YogaDance Journey
This class is a monthly celebration of our community coming together to balance the body, mind and soul through yoga and dance.
The journey begins with a soul-flowing yoga practice, allowing for a fun and playful meditative state by surrendering the mind to movement and music. Expect to get lost in Julie's DJ set while building your practice to an upbeat yoga flow. From here, we will transition into moving, grooving and shaking your asana. Feel the beat, follow your feet, relax, and release into an ecstatic dance. Finish with a well-earned savasana. Come nourish your mind, body and soul. No experience required.
Please bring your yoga mat and water bottle.
Julie and Sharon met in 2012 and have been soul sisters ever since.
Between the two of them they have 40+ years of experience teaching various types of movement. They share a love of bringing community together with the intention to uplift and inspire. They are thrilled to be collaborating for the first time to bring the community together for a dynamic, fun and fabulous experience of live DJ YogaDance. We hope you can join us.
Warmly, Sharon & Julie
Space is limited so reserve your spot early! This event will sell out. First come, first serve.
I have been doing Julie's classes and workshops for 9 years now, and I feel so blessed to have met her, and to have found 5Rhythms®. Julie is truly dedicated to this practice. She is honest and authentic, and offers beautiful wisdom and guidance while she teaches. The space is held with integrity and presence, her music is exceptional, and her classes are deep, powerful, and so much fun! I highly recommend trying them out if you are at all interested. ~ Danica